Jaco VIP Transportation Service in Costa Rica
No matter how you want to travel around Costa Rica, the team at Jaco Tours We can arrange it for you. We have built up a solid reputation with many suppliers, in order to pass along the best prices to you.
you can travel in comfort and style using transport services Our VIP Vehicles and modern cars, the latest models and the shuttles are fully insured, cold air conditioning, operated by qualified bilingual drivers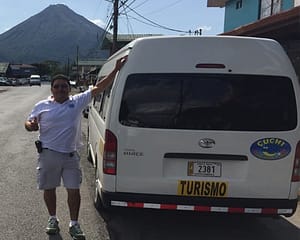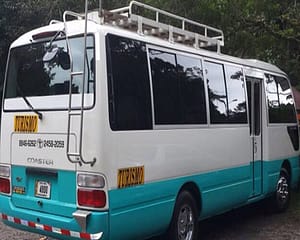 Airlines: Costa Rica is easily accessible internationally, with direct flights from Miami, Orlando, Fort Lauderdale, Atlanta, Houston, Raleigh, New York City, Dallas, Los Angeles, Chicago, and Toronto Canada. Local air transport, airplane, and helicopter are available to almost every part of the country. Car & Driver: This is a popular option for the majority of international travelers and is relatively inexpensive. Jaco Tours &  can provide very reliable and affordable drivers, for airport transfers, to a specific location, by the hour, day, or week, throughout Costa Rica.
Taxis: Taxis are the fastest and most convenient way of traveling around the city, especially if you don't know the area. Official cabs are red – which have a yellow triangular license shield painted on the side – they are supposed to be equipped with working meters.
Please note, that if you are traveling outside the city or zone that you start in, the taxi driver is not required to use the meter (although they can) and you should be sure that you negotiate the fare before starting.
If you are unsure what the fare is to a specific place, call or e-mail us for help. There are also "unofficial" cabs that are not licensed. We do not recommend this option, be careful in using these services. If you do use an "unofficial" cab make sure that you find it through your hotel or other establishment and that you know exactly what it will cost.
Buses: The national bus system is cheap and excellent, with destinations from San Jose to anywhere in the country with most of the buses in excellent condition (although this may change dramatically in rural areas). Finding buses in San Jose can be a bit of a challenge because there is no central bus station for every route.
There are also "tourist" buses operated by private companies to more popular locations within Costa Rica, Nicaragua and Panama, that are more expensive but are faster and a lot more comfortable. Let us make the booking to us as we have preferred contracts with the companies.
Rental Car: Late model rental cars are readily available from subcompact to high-end 4 wheel drive SUVs. Local liability insurance is mandatory and the rental car agency will automatically charge it. You will have the option of selecting additional insurance to limit your liability, although many credit cards do this for you automatically.
North Americans can drive in Costa Rica with a valid driver's license, plus their passport. Also, be sure and inspect your rental car closely and ensure all irregularities are noted. While roads in Costa Rica are improving all the time, you need to be careful while driving to avoid unexpected road hazards – landslides, potholes, animals, pedestrians, vehicles without lights, and unmarked road construction. Be defensive and avoid driving at night on unfamiliar roads.
Boat: The fastest way to get from Jaco/Herradura to Montezuma is by boat. There is also a boat service across Arenal Lake.
Jaco Tours has many connections with captains if you wish to charter your own transportation or fishing trip. Other transportation: i.e. Motorcycle, Scooter, Bicycle
Traveling from San Jose Airport
Traveling from San Jose Airport